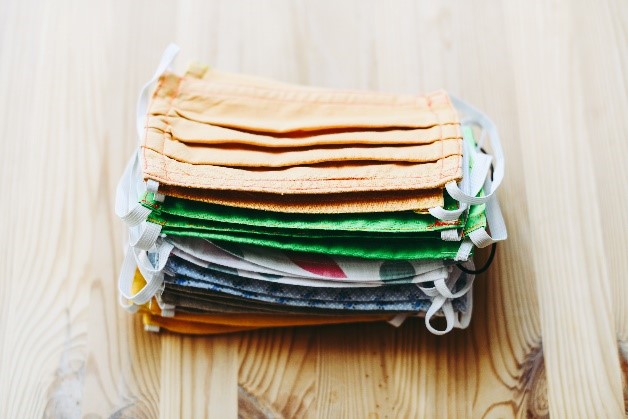 Face coverings
Face coverings
These include everything from fabric masks, to scarves or another piece of fabric that you use to cover your nose, mouth and chin. Scarves tend to be made from loose knit materials and are unlikely to provide much protection. If you can, fold the material several times to make it more difficult for droplets to pass through the fabric. Face coverings should be washed after each use.
Face coverings (fabric masks) like the ones in the picture above can be bought or you can make them at home. They should cover the mouth, nose and chin and can be secured with string or elastic bands. These provide a barrier between you and other people and can help to limit the droplets that are released if you cough or sneeze.
They should be washed after each use and you should follow the guidelines below for putting on and removing masks to prevent contamination.
---