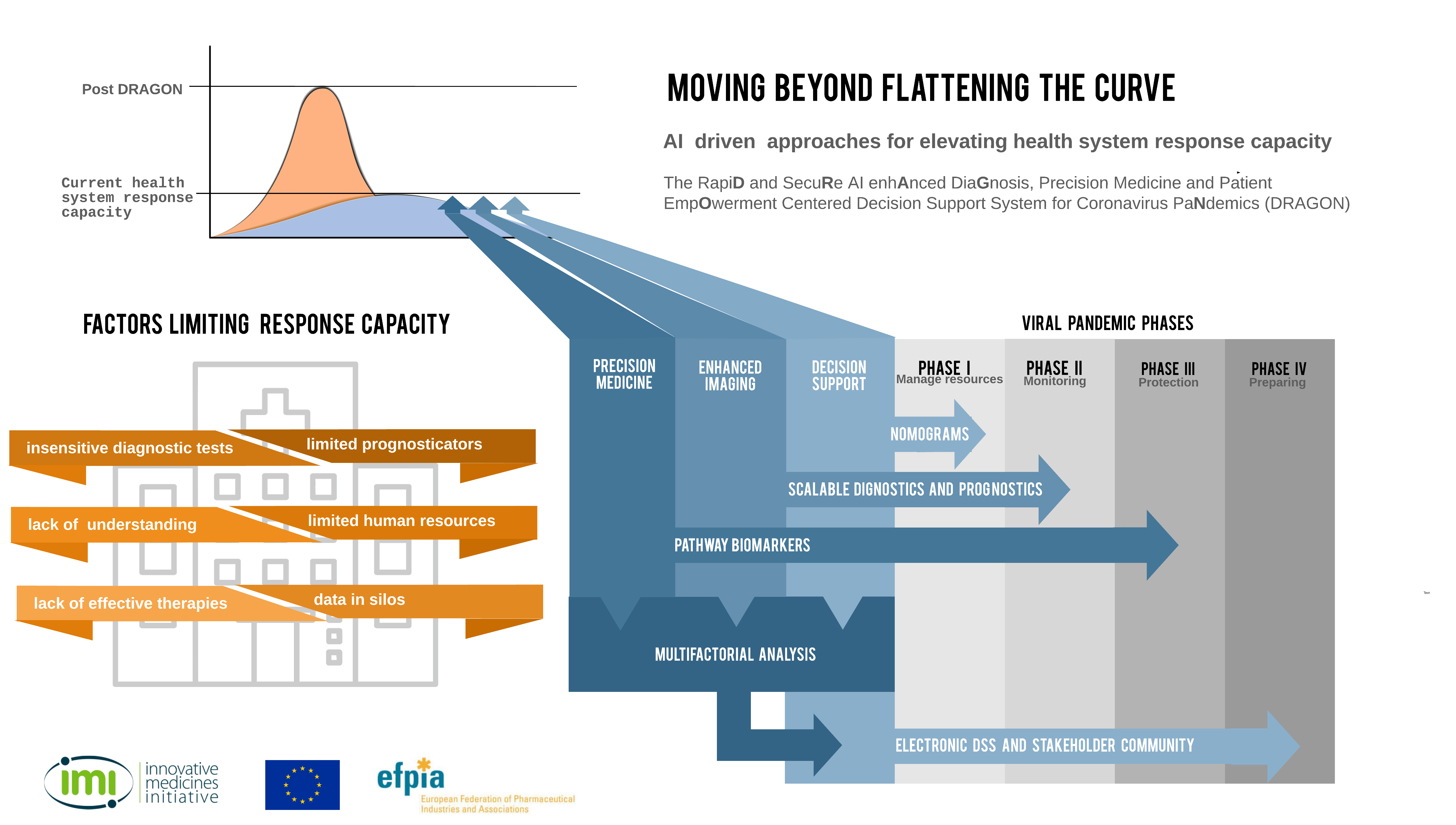 Dragon (The RapiD and SecuRe AI enhAnced DiaGnosis, Precision Medicine and Patient EmpOwerment Centered Decision Support System for Coronavirus PaNdemics) is a new Innovative Medicines Initiative (IMI) project that has been awarded €11.4 million in funding. This project, which started on 1 October 2020 and will run for three years, will help to identify patients who have got COVID-19 or novel coronaviruses that may arise in the future.
DRAGON will use artificial intelligence (AI) and machine learning to deliver a decision support system for precise coronavirus diagnosis using CT scanning. It also aims to be able to better predict the outcomes of patients.
The DRAGON project is coordinated by the University of Maastricht with Radiomics as the Project Lead, and partners which are comprised of high-tech small and medium sized enterprises (SMEs), academic research institutes, biotechnology and pharmacological partners, and ELF and ERS.
At the end of the DRAGON project, patients will be more aware of what to do and clinicians will have a better understanding of the perspectives of patients.
This project has received funding from the Innovative Medicines Initiative 2 Joint Undertaking (JU) under grant agreement No 101005122. The JU receives support from the European Union's Horizon 2020 research and innovation programme and EFPIA. More information is available at: https://www.imi.europa.eu/.
DRAGON is one of eight projects fighting COVID-19 that were funded by the IMI in Spring 2020: