The European Commission (EU) has recently published two studies on the EU Directive on cross-border healthcare. The studies look at the current access patients have to treatment in countries other than their own. They give some guiding principles to improve information for patients who want to access healthcare abroad.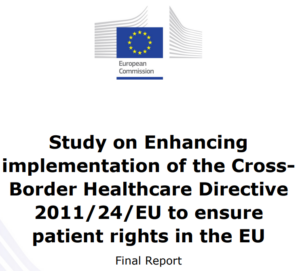 The first study focusses on the implementation of the Directive in the EU. It explains the steps that patients must take in their own country and the administrative procedures they are required to follow to be reimbursed for their healthcare abroad. These procedures can cause barriers for many patients. For this reason, one of the study outcomes is a report with guiding principles on how to improve the information available to patients on the types of healthcare that require authorisation before accessing it in another country.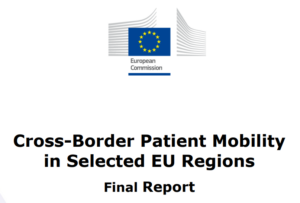 The second study summarises patient movement across borders of Germany, France, Belgium, Luxembourg, Austria, Slovakia, Poland and the Czech Republic. The results show that there is not enough data to assess the impact of cross-border healthcare under the Directive. It gives recommendations on how to improve the collection of data about patient movement by collaborating with national and regional authorities, healthcare insurers and other stakeholders.
These studies overall reflect the Commission's ongoing work to evaluate the impact of the EU Directive on cross-border healthcare on patients looking for healthcare abroad.
Read the study – Enhancing implementation of the Cross-Border Healthcare Directive 2011/24/EU to ensure patient rights in the EU
Read the study – Cross-border patient mobility in selected EU regions