Image: PHA UK's self-help programme: 'Overcoming Worry & Anxiety'
Pulmonary hypertension news
PHA UK launches self-help programme, educational video, webpage and survey
Pulmonary Hypertension Association UK (PHA UK) has launched a free self-help programme for people with pulmonary hypertension (PH) who are struggling with anxiety: 'Overcoming Worry & Anxiety' (pictured above). It consists of four workbooks based on cognitive (mental) behavioural therapy (CBT). Developed with clinical psychologists, it is the first programme of its kind specifically for people with this disease. Find more about the programme: https://www.phauk.org/support/support-for-anxiety/overcoming-worry-anxiety-a-self-help-programme-for-people-with-ph/
Filming has taken place for a video to help patients understand more about the right heart catheter procedure. Catheters are medical devices that can be inserted in the body to treat diseases or perform a surgical procedure. The right heart catheter procedure is the 'gold standard' diagnostic test for PH.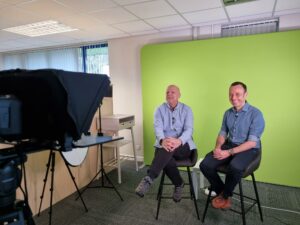 PHA UK has set up a webpage (https://www.phauk.org/your-words/) to allow the PH community to post their words of support for people affected by the conflict in Ukraine. You can watch PHA UK Chair Dr Iain Armstrong explain why they have done this here. The charity is inviting people from all over Europe, and the world, to post on this online wall.
PHA UK is also working with researchers in Cambridge to help ensure clinical trials are shaped around the needs of patients. They have carried out a survey to gather the opinions of the patient community to help shape an upcoming trial into new treatments for PH.
PAHSSc holds Rare Disease IPF Symposium and publishes NEFES magazine
In partnership with Ege University Faculty of Nursing, Pulmoner Hipertansiyon ve Skleroderma Hasta Derneği, or Pulmonary Hypertension and Scleroderma Patient Association, (PAHSSc) held the Rare Diseases IPF Symposium, which was broadcast digitally. It was well attended by medical students, nurses, and patients. Steve Jones, President of the European Idiopathic Pulmonary Fibrosis and Related Disorder Federation (EU-IPFF) and member of the ELF Council was a guest speaker. The number of attendees reached over 700 when shown on YouTube.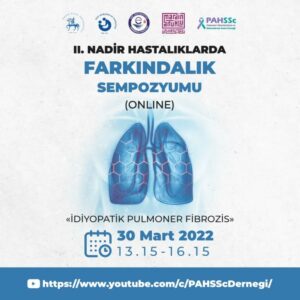 Last month PAHSSc was able to lend a portable and home oxygen concentrator to patients in need.
The association has also published the third issue of their quarterly magazine NEFES (Breath) in March. It was full of news, patient stories and interviews with doctors in the fields of pulmonary hypertension (PH) and Scleroderma.
Read more of PAHSSc's news: https://www.pahssc.org.tr/almanak/18/almanak-2022
PHA Europe holds Annual Pulmonary Hypertension European Conference
The European Pulmonary Hypertension Association (PHA Europe) ran its Annual Pulmonary Hypertension European Conference (APHEC) on the 1-2 March 2022. All the presentations were pre-recorded and made available for the attendees prior to the meeting. This was a unique conference because based on the pre-recorded materials, almost 300 questions were collected, and these were answered during the 2-day meeting.
Find out more about APHEC: https://www.phaeurope.org/aphec/aphec-2021/
Other respiratory news
Amici Contro la Sarcoidosi Italia holds national conference in Bologna
Amici Contro la Sarcoidosi Italia (ASCI), or Friends Against Sarcoidosis Italia, is holding their first national conference on new guidelines for sarcoidosis diagnosis and treatment. The conference will take place on 30 April – 1 May 2022 in Bologna, Italy. Filippo Martone, President of ASCI, has announced the scientific programme for the conference.
Find out more about the conference and view the programme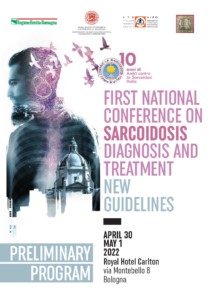 APEPOC publishes annual report of activities aligned with UN Sustainable Development Goals
Asociación de pacientes con EPOC (APEPOC), or the Spanish patient organisation of COPD,  published an annual report on its activities for 2021. They were aligned with the United Nation's Sustainable Development Goals, #SDG 3, #SDG 4, #SDG 5, #SDG 13 and #SDG 17. The Sustainable Development Goals are the blueprint to achieve a better and more sustainable future for all patients and society. They address global challenges, including gender equality, quality education, climate change, environmental degradation and partnerships with organisations such as ELF. Ensuring healthy lives and promoting well-being for all, at all ages, is essential to sustainable development.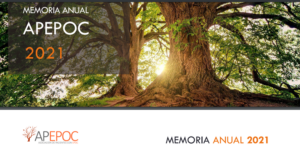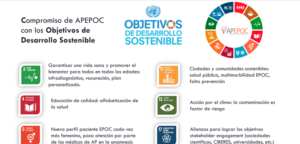 GAAPP celebrates Pulmonary Rehabilitation Week
The Global Allergy & Airways Patient Platform (GAAPP) joined a group of multi-stakeholder international partners to celebrate Pulmonary Rehabilitation Week (13–19 March). They raised awareness of the importance of the practice for patients living with chronic obstructive pulmonary disease (COPD), idiopathic pulmonary fibrosis (IPF) and other chronic respiratory conditions. Studies have demonstrated that those with more significant improvement in exercise performance following pulmonary rehabilitation had improved survival rates.
Find out more: https://gaapp.org/pulmonary-rehabilitation-week/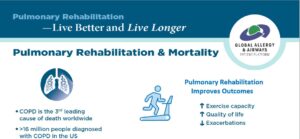 Fundació Respiralia is awarded a grant for educational project
Fundació Respiralia, or the Respiralia Foundation, is delighted to announce that the Official College of Nursing of the Balearic Islands has granted them an award of €5,000 for their project "Education Equals Health in Cystic Fibrosis".
Find out more about the grant and the project: https://www.respiralia.org/en/award-to-the-education-equals-health-in-cf-project/
Pulmonary Fibrosis Trust receives Charity of the Year award
The Pulmonary Fibrosis Trust (PF Trust) was recently awarded Charity of the Year. Peter Bryce, Chair of PF Trust, accepted the award at the award ceremony.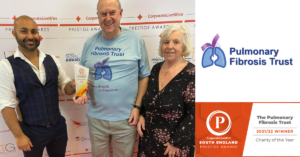 As part of PF Trust's ongoing commitment to improve the lives of people with pulmonary fibrosis (PF), they can now offer short breaks for PF sufferers and their families in their caravan in Great Yarmouth. This has been very popular and is almost fully booked for the year already.
The organisation recently started a new way to donate to the PF Trust via Donate text. You can choose to donate £5, £10, or £20 as a one-off or monthly amount and it comes straight out of your phone bill. There is also an option to add Gift Aid (where the UK government adds 25% of a tax payer's donation at no extra cost to the donor).
DONATE £5 – PFTRUSTFIVE to 70450
DONATE £10 -PFTRUSTTEN to 70450
DONATE £20 -PFTRUSTTWENTY to 70450
Alfa-1 España hosts National Meeting of Patients affected by Alpha-1 Antitrypsin Deficiency
The Spanish Alpha-1 community will meet again after more than two years of not being able to do so due to the COVID-19 pandemic. Alfa-1 España, or Alpha-1 Spain, has organised the third National Meeting of Patients affected by Alpha-1 Antitrypsin Deficiency, which will take place in Alcalá de Henares, Spain, on 22-24 April 2022. The event has an extensive training and information programme.
Find out more: https://alfa1.org.es/ponencias-informativas-mesas-redondas-y-caminatas-en-el-programa-de-la-reunion-alfa-de-alcala-de-henares/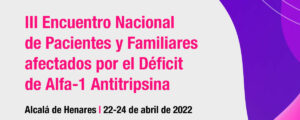 AIB holds more classes as part of Lady Windemere Circle
In 2021, Associazione Italiana Bronchiettasie (AIB), or Italian Bronchiectasis Association, started dedicating monthly meetings to psychological wellness. They were organised and held by Prof. Francesco Pagnini, a member of its Scientific Committee.
The cycle of meetings named "LADY WINDERMERE CIRCLE" – from Oscar Wilde's character inspiration – enabled reflections on awareness and emotional challenges in a climate of acceptance, non-judgement and self-help. Participants have highly appreciated the classes and have requested for them to continue. AIB is holding four more meetings with higher capacity (maximum 25) each month until June 2022.