Image: Activity organised by Croatian Association for Lung Cancer patients 'Jedra' and Croatian House of Breathing on World Lung Day
World Lung Day 2021 activities
Croatia
The Croatian Association for Lung Cancer patients 'Jedra' and Croatian House of Breathing presented the public health campaign "Don't worry" and a new digital communication platform for World Lung Day 2021.
The "Don't worry" campaign involved setting up a labyrinth in the centre of the main town of Zagreb, in order to symbolically represent the patient's long and demanding pathway from suspicion of illness to diagnosis and finally treatment. The intention was to show that, without clear instructions and expert responses, treatment times for patients can seem like a random search for a way out of the most complicated labyrinth.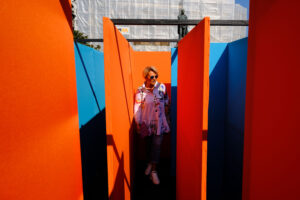 In response to the needs of patients with lung cancer and other respiratory diseases, as well as their caregivers and the public, JEDRA  launched a new platform to provide simple and easy access to verified and concrete information in one place: www.govorimoorakupluca.com
Paris, France
This year, for the first time, the French Federation of Associations of Respiratory Patients (FFAAIR) organised the festival of breath for World Lung Day in Paris, France. An event took place in the centre of Paris near Forum des Halles, with the assistance of two associations: the Breath Foundation and UFOLEP, an association that promotes physical activity. Activities included a smoothie bike, a work out challenge and target challenge focused on breathing, strength and balance. Information about quitting smoking and lung health was also available and more than 300 people took part throughout the day.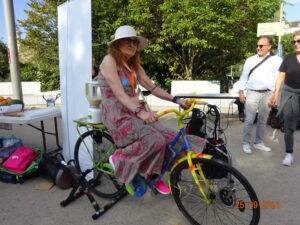 A quiz was also available and produced an alarming finding: Out of 200 people who were asked what the acronym 'COPD' stood for, nobody answered correctly.
Ibero-American countries
Lovexair Foundation was invited to be part of the LATAM Lung Summit 2021, that took place on 25 September to celebrate World Lung Day. Organised by Latam Health Leaders and supported by the Global Allergy & Airways Patient Platform (GAAPP), the event gathered patient leaders and healthcare professionals to join forces from Ibero-American countries.
Shane Fitch, CEO and Founder of Lovexair, commented: "Together we reviewed key concerns of where we are and what is needed to address respiratory health issues in our society, where all stakeholders: people, pharma industry, digital tech, healthcare systems and our governments must work together in new ways to make a difference."
Other activities
New webinar and patient education platform from GAAPP
Following the launch of their Empowerment Guides for Patients with COPD and a shared decision-making whiteboard video designed to help COPD patients take a more active role in their disease management, GAAPP will offer a short webinar and discussion forum on 12 November. The 6 topics will be: prevention; diagnosis; maintenance; management of stable COPD; management of flare-ups; and associated diseases and COVID-19. Each topic will be covered by one of the member organisations representing a region of the world to get a global and diverse perspective.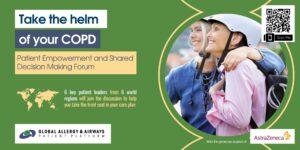 To raise awareness and offer knowledge on Eosinophilic Driven Diseases (EDDs), also called Type 2 Inflammatory Diseases, GAAPP has launched a new online patient education platform called the Patient Navigator. Besides offering information, tools and resources to the patient community, this virtual congress also hosts the virtual booths of participant patient organisations. Find out more.
Annual race takes place for CF in the Balearics
The 12th Solidarity Kilometres against Cystic Fibrosis race took part at the end of September in the Balearics. Hosted by the Cystic Fibrosis Balearic Association and the Respiralia Foundation, the race gathered more than 400 participants. Find out more.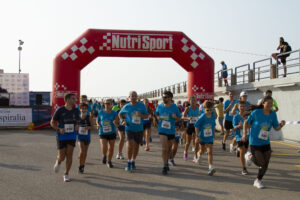 Self-management programme implemented for COPD patients in Switzerland
The Swiss Lung Association has successfully implemented a self-management program "Living well with COPD". The programme helps patients to achieve a better quality of life. A recently published study showed a high level of acceptance and satisfaction of the programme among participants. It positively influenced patients' quality of life, exercise capacity, confidence in COPD self-management and lower use of outpatient medical care.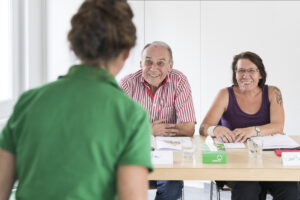 New role for the Spanish COPD Patient Association
The Spanish COPD Patient Association (APEPOC) has been accepted as an active member of the National Committee for Smoking Prevention (CNPT), the umbrella organisation of the smoking prevention movement in Spain. CNPT members include medical organisations, health professionals and other high-profile subject matter experts. It is also a member of the European Network for Smoking Prevention, which brings together similar coalitions in the various countries of the European Union.
New online resources from TB Europe Coalition
The TB Europe Coalition (TBEC) organised three events as part of the Community Connect track during the Union conference, which took place on 19-22 October 2021.
The sessions were open-access and still available on-demand:
On 29 September, TBEC started a capacity-building and skills development project for its members. This project aims at developing advocacy-related skills, creating a network of support for Civil Society Organisations (CSOs) and TB-affected communities. Find out more.
TBEC also held a webinar to support CSOs' engagement in the key priority actions within the transition to a people-centred model of TB care in the Eastern European and Central Asian (EECA) region. Watch the webinar.
TBEC released a statement ahead of the anniversary of the UN High-Level Meeting on Tuberculosis, reminding world leaders to fulfil their commitments made to end TB.
EFA shares details of a new training project and survey results on digital health
Throughout 2021, the European Federation of Allergy and Airways Diseases Patients' Associations (EFA) is offering targeted capacity building training to four of its members on a range of topics from strategic marketing to effective advocacy. Each training is targeted to the specific needs of the national patient associations to help them amplify their own work at the national level. Find out more.
EFA has recently shared results from its DIGIT project, which aims to understand the journey of asthma and COPD patients through the digital healthcare revolution. Over the summer, EFA conducted a survey with 975 asthma and COPD patients across 5 European countries (Spain, Norway, Czech Republic, Ireland, Belgium) and preliminary results are being analysed to construct both a report and a Charter for Digital Asthma and COPD Care. Find out more.
EFA also participated in the 71st meeting of the WHO Regional Committee for Europe between 13-17 September 2021. Find out more about their role at the meeting.
FairLife Lung Cancer Care promotes the concept of health as a way of life
Aiming to prevent lung cancer through healthy lifestyle, FairLife Lung Cancer Care supported a series of actions and various initiatives:
APH Moment Plus takes part in running event with Red Cross
The Association of Pulmonary Hypertension (APH) Moment Plus Macedonia  took part in a run with the Red Cross in Gevgelija. The run aimed at raising awareness and support for a range of conditions, including pulmonary hypertension (PH), tuberculosis (TB) and other lung conditions.
Global conference planned for World Pneumonia Day
NEUMOAI – the Association of Support and Information for Relatives and Patients with Pneumonia, will hold the Second Global Conference for World Pneumonia Day on 12 November. The focus will be on air pollution and pneumonia and will be held virtually. You can follow the live stream here.
NEUMOAI were also pleased to join the European Connected Health Alliance as a member this month: https://echalliance.com/
Research projects receive grants from Foundation for Sarcoidosis Research
The Foundation for Sarcoidosis Research (FSR) has announced their 2021 Small Grant awardees. Projects include a study to find novel treatment options that are tolerated better than current therapies and a study measuring immune responses to COVID-19 vaccination in people with sarcoidosis. Find out more.
FSR has also officially launched #IgnoreNoMore: African-American Women and Sarcoidosis National Campaign. African-American women experience more severe and chronic forms of sarcoidosis, and higher rates of hospitalisation and mortality compared to any other group. Learn more about this programme.