Image: Pippa Powell (ELF Director) with Marc Humbert, Marion Delcroix and Gergely Meszaros who were part of the ERS/ESC Pulmonary Hypertension Task Force
PHA Europe presents patient involvement in new PH guidelines at major conferences
The end of August and beginning of September were important for pulmonary hypertension (PH) as two major conferences were held, by the European Society of Cardiology (ESC) and the European Respiratory Society (ERS). It was also an important time as the new and revised guidelines on the diagnosis and treatment of PH were published and presented at both conferences. This was welcomed by the PH patient community as it was the first time that patient representatives participated in the task force, including representatives of PHA Europe. Moreover, a lay summary was published to help people affected by the condition to understand the guidelines and to raise awareness of PH to the general public.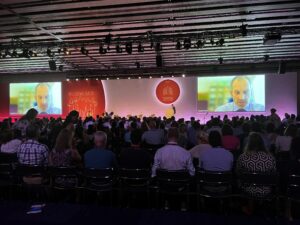 Northern Trust Pulmonary Fibrosis Support Group
The Northern Trust Pulmonary Fibrosis Support Group has purchased a large static mobile home called Puffin Lodge at Causeway Coast Holiday Park, in Ballycastle, Northern Ireland. This facility will be offered to people with pulmonary fibrosis (PF) and their families free of charge for respite care. They have also linked up with a local organisation who will be providing well-being activities free of charge for users.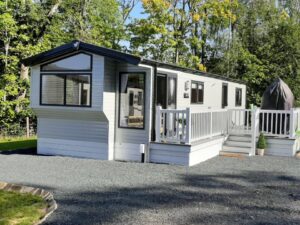 Monthly educational webinars for respiratory patients in Italy
The Italian COPD Patient Association (Associazione Pazienti BPCO) organises monthly informative and educational webinars on topics of interest to patients with respiratory diseases. The events are hosted on Zoom and live streamed, then uploaded to the association's YouTube channel. Recent webinars include:
Debate on vaccinations, rehabilitation, lifestyles and oxygen therapy
Oxygen therapy and use of portable devices
In addition, the COPD Patient Association's YouTube channel contains respiratory health promotion videos, rehabilitation exercises, interviews and awareness campaigns.
Connect to the official YouTube channel: Associazione Pazienti BPCO
SarcoidosisUK holds Sarcoidosis of the Eye Patient Day
On 10 November 2022 (13:00 – 16:15 GMT), SarcoidosisUK hosted a Sarcoidosis of the Eye Patient Day. Following the success of previous Patient Days, they held a fantastic event filled with patient-centred talks as well as hearing from patients about their experiences.
Lovexair announces 4th Ibero-American Summit for the Respiratory Community 2022
Lovexair Foundation has announced the "4th Ibero-American Summit for the Respiratory Community", which will take place on 1-2 December 2022. The event, held in Spanish, will gather over 20 international speakers in 8 debate sessions. It will be translated live into English and Portuguese.
Dr Josep Figueras, Director of the European Observatory on Health Systems and Policies, a World Health Organization (WHO)-hosted partnership, and Josep Mª Jansà, in charge of the Unit of Surveillance and Response Support of the European Centre for Disease Prevention and Control, will host the opening session and speak about how to empower health systems and be ready to respond to health crises globally.
Lovexair wishes to continue working collaboratively with patient representatives and organisations, healthcare professionals and key industries globally. The new digital era requires a collective intelligence to respond to people's real needs in health and wellbeing.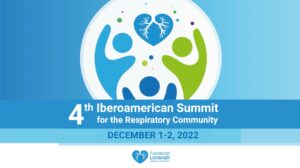 Sleep Apnoea Trust holds Annual Patient Conference and Annual General Meeting
The Sleep Apnoea Trust Association (SATA) held its 28th Annual Patient Conference and Annual General Meeting (AGM) online on 15 October 2022. The main focus was travel. With COVID-19 restrictions becoming less rigid and many patients being diagnosed with obstructive sleep apnoea (OSA) and starting CPAP (continuous positive airway pressure) therapy, it has become a priority to provide expert advice on travel. In addition, they reviewed the current research and development situation and concluded that, at present, CPAP is the best and most effective treatment for moderate and mild OSA. There was also a presentation on the NHS national sleep outpatient pathway optimisation project from Dr Alanna Hare of London's Royal Brompton Hospital. It outlined the major technological modernisation that is being introduced in England. With over 300 delegates from all over the UK, patient feedback on the event has been excellent.
EUFOREA holds Innovation Forum and prepares for CRSwNP Awareness Day
EUFOREA (European Forum for Research and Education in Allergy and Airways Diseases) held an Innovation Forum on 'Improved Coordination of Care in Type 2 Inflammation'. The highlights are available to watch here.
EUFOREA launched the first Global CRSwNP (Chronic rhinosinusitis with nasal polyps) Awareness Day in 2022. They invite people affected by this condition to join their Patient Advisory Board and contribute to the 2023 CRSwNP Awareness Day.
For more information about how to participate, please contact Ms. Elizabeth Van Staeyen, Advocacy Manager (Elizabeth.Vanstaeyen@euforea.eu).
Aspergillosis Trust fundraises in running events and talks to medical students in Australia
Aspergillosis Trust's 'Absolute Running Team' have completed several running events across the UK, including the London Marathon, The Great North Run and the Great Parks Run. These were all to raise funds and awareness for the charity. So far they have raised nearly three times their initial target with some still to come.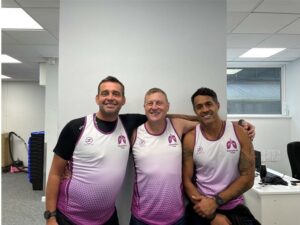 One of the Aspergillosis Trust founders has been in Australia talking to a medical student about aspergillosis. It is part of a scheme called 'Patient Group Pairing' where a student doctor is paired with a patient group. They have a chance of receiving a prize and it helps patient groups spread their message of awareness. It's a great opportunity for medics and patients to gain a new perspective.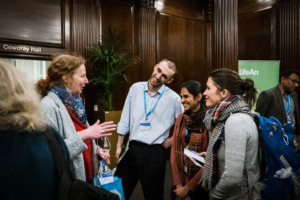 The Spanish Cystic Fibrosis Federation holds 8th National Congress
The Spanish Cystic Fibrosis Federation (FEFQ) held its 8th National Congress in Pamplona on 8 and 9 October. The aim of the congress was to provide information on the latest developments related to cystic fibrosis (CF) at a particularly hopeful time like the present. For this reason, this year's congress was entitled "Days of change. Days of hope". It focused on the challenges of living with CF, advances in treatment and the latest developments in the search for a cure. The Spanish Minister of Health opened the congress by announcing the approval of a new CF treatment for children aged 6 to 11.
During the congress, it was also reported that FEFQ had created a fundraiser to be involved in phage therapy research led by Dr. Pilar Domingo-Calap. Phage therapy is a practice that uses bacteriophages (viruses that kill bacteria) to treat bacterial infections.
The congress was attended by 150 people in person and was followed online by more than 300 users from different countries all over the world. A great number in the return to face-to-face attendance after nearly 3 years of the pandemic allowed the exchange of knowledge and experiences.
Update on various activities from PAHSSc
Over the past few weeks, PAHSSc (Pulmonary Hypertension and Scleroderma Patient Association) has:
resumed their patient stories on social media;
raised awareness of idiopathic pulmonary fibrosis (IPF) during IPF Awareness week, with the support of scientific associations and the industry;
raised awareness for Raynaud's Awareness Month;
bought more portable oxygen concentrators to donate and deliver to members in need;
drawn attention to organ donation with the 'Donate My Turkey' Platform, which was covered in the national media, and
donated saplings to the PAHSSc Memorial Forest for the cherished memories of a total of 303 donors who have donated lungs to date.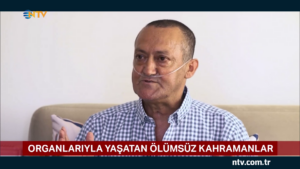 APEPOC strongly committed to climate change and air pollution
As a member of Breathe Vision, the Spanish COPD Patient Organisation (Asociación de pacientes con EPOC – APEPOC), is looking forward to contributing to the creation of an inclusive understanding of how information dissemination impacts lung health. Breathe Vision is a collective initiative driven by European-level patient groups, respiratory societies and national and international organisations collaborating for better respiratory health care. APEPOC carried out a webinar to increase awareness of informed co-decision making and compassionate responses of their patients, caregivers and society. It focused on the risks of internal and external air pollution on lung health. The speakers were important respiratory and environmental figures, including Prof. Marilyn Urrutia, from the Federal University of Pampa (Brazil) and Vice Coordinator of the Pollution Committee of SLAAI (Latin American Society of Allergies, Asthma and Immunology).
AIB offers yoga and pilates classes to members
Given the importance of physical activity in improving the quality of life of patients suffering from bronchiectasis, the Italian Bronchiectasis Association (Associazione Italiana Bronchiettasie – APS) has restarted their online yoga and pilates classes dedicated to the members of the organisation.
FairLife LCC offers simple and clear information around lung cancer through broadcasting series and receives award for communication activities
FairLife LCC has introduced a series of short informational broadcasts, entitled "14 Minutes of Life". Within 14 minutes, simple and clear answers are given by distinguished scientists to questions raised by patients with lung cancer and their caregivers, regarding:
prevention
early screening
diagnosis and treatment
smoking
a holistic approach to patients.
The informational broadcasts started on 17 October 2022 and are shown every Monday at 19:00 EET until 12 December 2022. The series is hosted on FairLife's website and Facebook and YouTube channels.
Lung cancer awareness and prevention are the main pillars of FairLife's activities. The organisation won a bronze prize in the category "Actions aimed at information, awareness and prevention" at the Healthcare Business Awards 2022. The awards' purpose is to recognise organisations in the health and pharmaceutical sector that have invested in innovation and contributed to Greek society. This is the fourth award for FairLife in 2022 and serves as an inspiration to continue supporting patients throughout the disease journey.
EFA holds advocacy training for patient organisations
The European Federation of Allergy and Airways Diseases Patients' Associations (EFA) is pleased to invite you to their upcoming Advocacy Training: "How Patient Associations Can Develop and Deliver a Successful Advocacy Campaign".
The event will take place on Thursday 24 November at 17:30–20:00 CET online via Zoom. A link will be provided to you closer to the date of the event, upon registration.
The Advocacy Training is part of EFA's Capacity Building Programme. The training is part of EFA's activities to deepen Member and patient knowledge and skills on the techniques and strategies to create a strong positive impact on policy, law and public opinion, both at European and national level. The objective of the training is for Members and patients to be able to develop a successful advocacy campaign with limited resources that can drive change in EU and national level policy.
You may consult the draft agenda for more information or contact Alessandra.percuoco@efanet.org if you have questions.