Image: Participants of "Climbing For Life" event
There are a lot of activities to catch up on that have been run by patient organisations across Europe over the last few months. The summer has seen several outdoor activities, promoting physical activity for good lung health, as well as raising awareness and funds to fight lung disease. It has also been a time for learning thanks to various webinars to help people affected by lung disease to understand more about their condition.
Alpha-1 Belgium representative takes part in Climbing for Life
Fernanda Aspilche, representative of Alpha-1 Belgium, recently took part in "Climbing For Life", an event that aims to promote exercise among people with lung diseases. The event is very popular in Belgium and the Netherlands and attracted 2,000 participants this year. It is also an opportunity to raise funds to fight lung disease. The event included a 56-kilometre bike ride in the Dolomite mountains of Italy at 1,600 meters in altitude.
Fernanda commented: "It was a great adventure that has helped me to realise once more the importance of sports and exercising. Against all odds, I managed to do the 4 mountains and complete the climbing! We all thought I only could only do 2 mountains but well… there was more in me than I even expected myself. I had a very special 'buddy' doing the climb with me – my lung doctor. He is one of the few Alpha-1 experts that we have in Belgium and is also an amazing person! He was the one who suggested I do the challenge and I will be forever grateful. It has given me the opportunity to improve my condition and health, find a new sport that I love and create awareness for Alpha-1 and COPD!"
The National Belgian Television followed seven of the ambassadors, including Fernanda, and have made a TV show of 4 episodes that has been broadcast: https://www.vrt.be/vrtnu/a-z/de-klim-van-je-leven/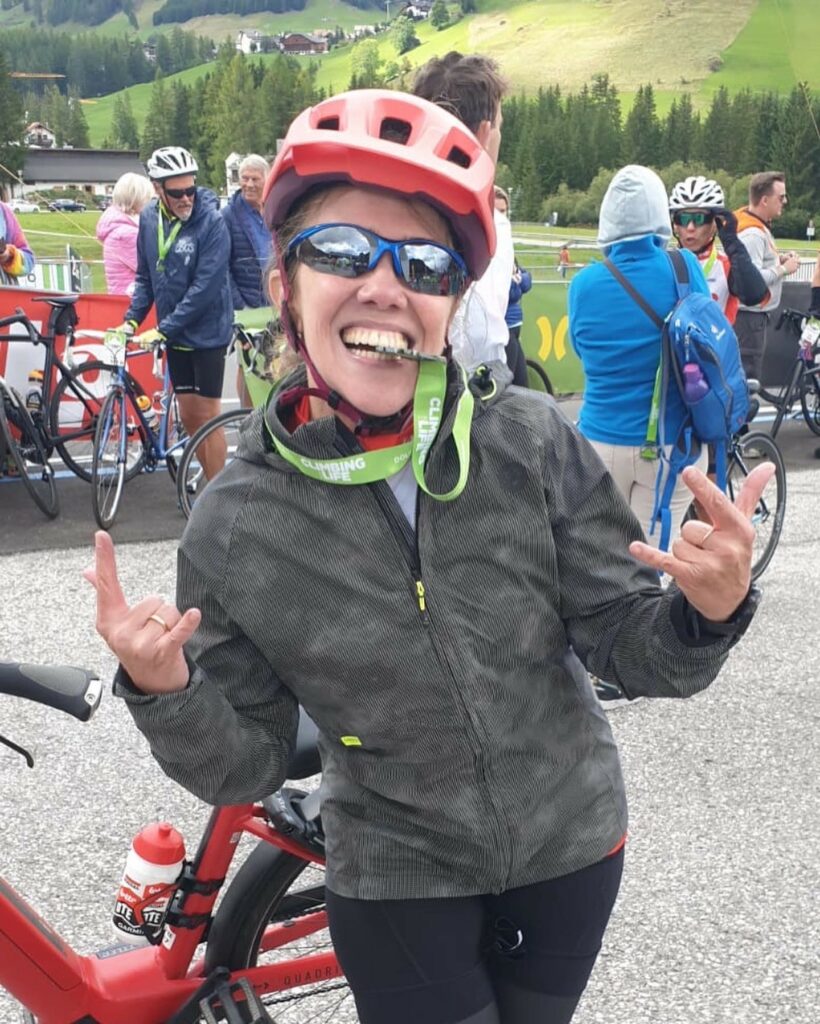 HappyAir #InspiringKids holds surfing masterclass
The Lovexair Foundation organised a masterclass with the professional surfer Arran Strong, HappyAir ambassador, with the aim of helping young people with respiratory illness get active. The event was held on 3 September at the Eswell Barcelona School (Barceloneta) with the support of the local instructors. Over 15 families from the HappyAir Inspiring Kids program participated in the event. The programme supports children and young people with poorly controlled asthma.
Arran Strong is a young man born with Alpha-1. Despite his health condition, he became a professional surfer, and he is currently a reserve in men's British team at ISA Championships California.
As HappyAir Ambassador, Arran proves that anything is possible!
Find out more: https://www.lovexair.com/pages/masterclassarranstrong
https://happyair.org/inspiring-kids/
Watch the short clip: https://youtube.com/shorts/TvgKSS_7Qtw?feature=share
Alfa-1 España representatives take part in Iberolatino Forum on Alpha-1 Deficit
Representatives from the Asociación Alfa-1 España recently participated in the Iberolatino Forum on Alpha-1 Deficit. The event paid tribute to doctors Ignacio Blanco and Rafael Vidal, pioneers in the investigation of this rare genetic condition.
Find out more:
https://alfa1.org.es/el-foro-iberolatinoamericano-de-deficit-de-alfa-1-homenajea-a-los-doctores-ignacio-blanco-y-a-rafael-vidal-pioneros-en-la-investigacion-de-esta-enfermedad-rara/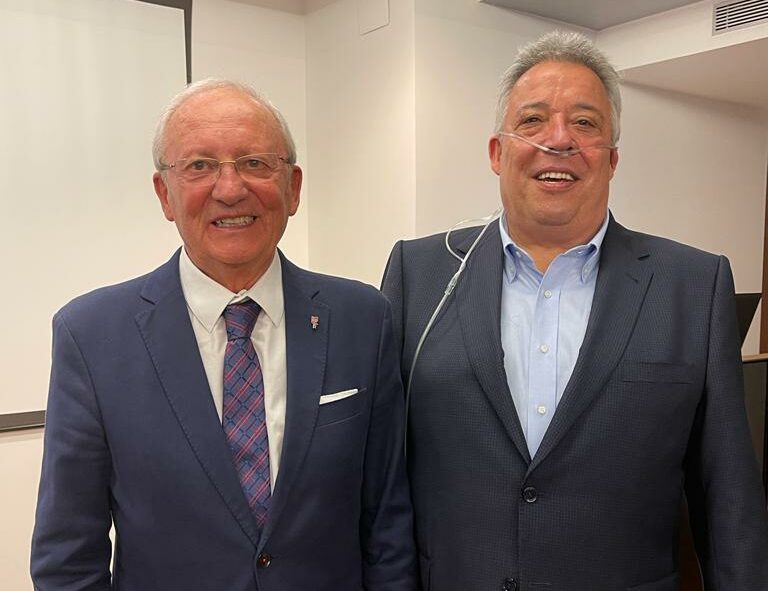 Record participation of people with CF in swimming event
The Respiralia Foundation hosted their annual swimming event to raise awareness and funds for cystic fibrosis (CF). For the first time, the event took place in Mallorca, under the name "Strokes against Cystic Fibrosis in Mallorca", during the first weekend of July. Previously, the event was around the island of Formentera, under the name "Swimming Tour around Formentera against Cystic Fibrosis". The Respiralia Foundation is based in Mallorca and therefore had a record number of participants with CF taking part. 11 people with CF participated, among 211 others who took part.
Find out more: https://www.respiralia.org/en/solidarity-at-the-strokes-against-cf-in-mallorca-event/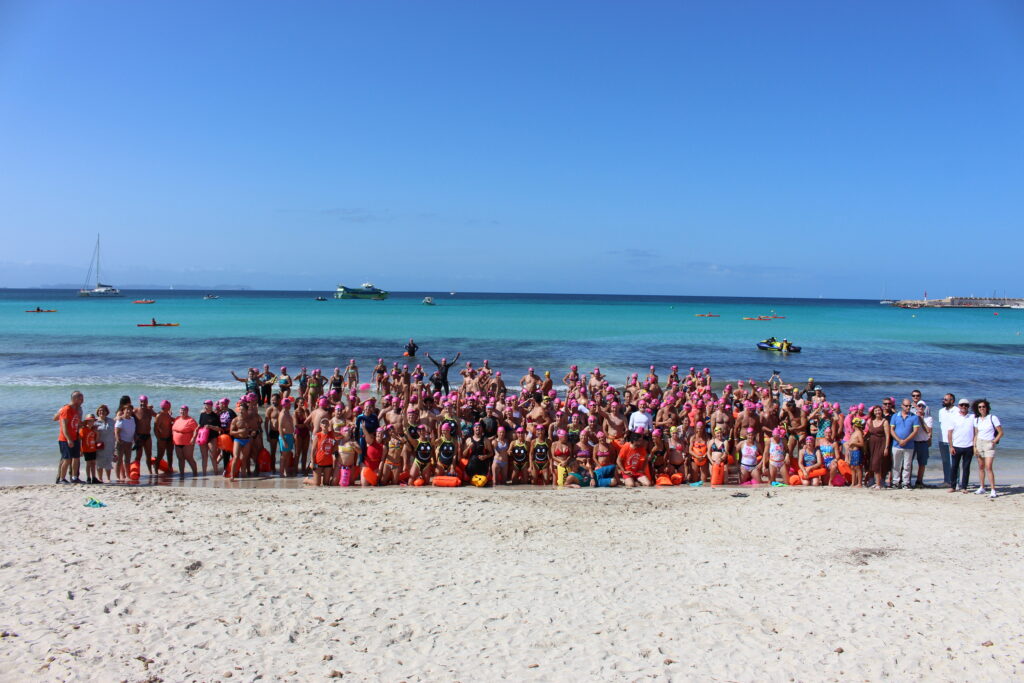 New White Paper published by EUFOREA
EUFOREA (European Forum for Research and Education in Allergy and Airway Diseases) has published a paper: White Paper on European Patient Needs and Suggestions on Chronic Type 2 Inflammation of Airways and Skin.
The aim of the publication is to improve insight into the common and organ-specific needs of patients with Type 2 inflammation and comorbidities, allowing the formulation of recommendations to better address these needs in the future.
Access the paper:  https://www.euforea.eu/news/white-paper-european-patient-needs-euforea
PHA Europe celebrates 10th anniversary of World PH Day
PHA Europe (European Pulmonary Hypertension Association) marked the 10th anniversary of World PH Day (5 May) with many activities: they launched their call to action position paper in the European Parliament, ran an anniversary webinar and compiled a video to celebrate.
They recently published the latest edition of their journal Mariposa, where you can learn more about their initiatives as well as browse activities of their members.
PHA UK prepares for newly branded PH Day UK
PHA UK (Pulmonary Hypertension Association UK) is preparing for its annual awareness campaign: PH Day UK. The newly branded PH Day UK will take place on 4 November, with the theme #OurVoicesMatter. They encourage people with PH to make themselves heard in different ways.
Find out how you can get involved: https://www.phauk.org/ph-day-uk/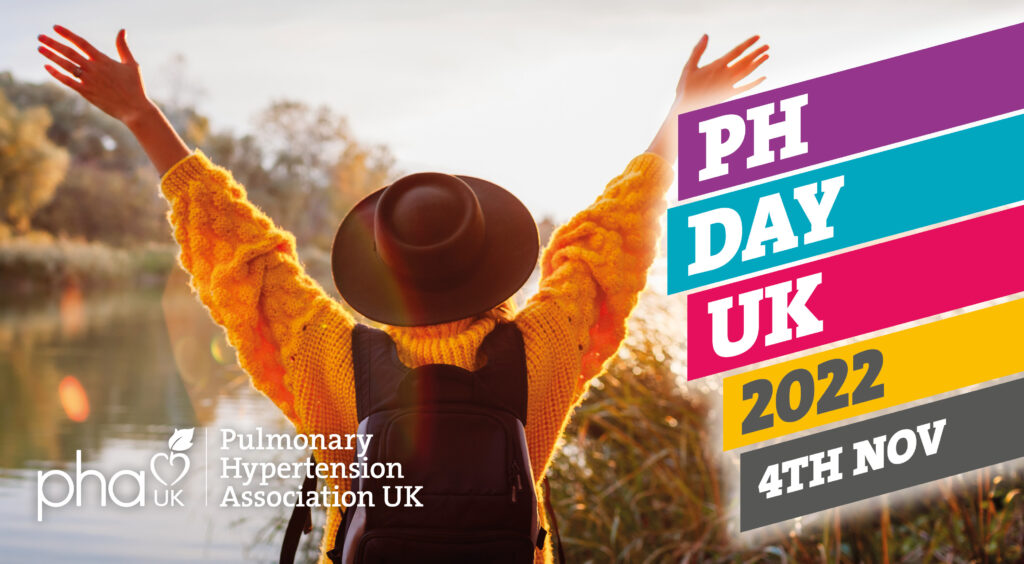 Aspergillosis Trust sees increased engagement with a growth in activities after 1 year as registered charity
The Aspergillosis Trust (AT) recently celebrated their first birthday as a registered charity. They feel they have come a long way in such a short time, but that there is still a lot to do to promote their message, and inform and educate people about aspergillosis.
They have been busy setting up of their new website, which is now live: www.aspergillosistrust.org. It has been well received by the medical profession and the general public. Their YouTube page is also growing; the videos so far have been very well received and there are more in the pipeline, including videos about physiotherapy and aspergillosis.
One of the founders of AT was interviewed by NBCNews in the USA. After the article was published, AT received increased traffic to their website and engagement on their social media channels. Read the article: https://www.nbcnews.com/health/health-news/fungal-infections-developing-drug-resistance-rcna33937
AT was pleased to have had people fundraise for them by running the London Marathon, The Great North Run, The Royal Parks Half Marathon and one person even walking the height of Mount Everest. You find the fundraisers' pages on the AT website.
AAIDA participates in Global Respiratory Summit and holds Spanish webinar
On 2 September, AAIDA (Advocacy & Awareness for Immune Disorders Association) participated with over 40 organisations in the Global Respiratory Summit in Barcelona, Spain. This was hosted by the Global Allergy & Airways Patient Platform (GAAPP).
On 12 October, AAIDA will host a webinar for their Spanish-speaking population in partnership with the Latin Health Leaders and Looms 4 Lupus organisations. This webinar will be conducted entirely in Spanish, recorded live and added to the AAIDA website with English subtitles. The webinar title is "Herramientas y Tips Para el Cuidado de Tu Salud" (Tools and tips to look after your health).
Attendees can learn more and register at www.GoDoAaida.org/webinars
LAM Academy Sweden participates in international LAM research conference
Three patient representatives from Swedish LAM Academy participated in the international LAM research conference and LAMPOSIUM in Chicago on 8-11 September. The conference was arranged by the LAM Foundation and attracted more than 200 LAM patients, doctors and researchers from USA, Canada, Europe and Australia. The programme included patient education and updates from clinical trials in parallel with a scientific programme. Many valuable new contacts with both LAM patients and researchers were made during the conference. The Swedish LAM Academy brought back a lot of inspiration, new knowledge and hope for the future.
FairLife webinars offer psychological support for lung cancer patients and carers
FairLife Lung Cancer Care offers topic-based webinars and introduces free psychosocial support for patients, families and carers. Its efforts are recognised and valued in the healthcare sector.
Update on FSR's progress to improve sarcoidosis care at national level
The Foundation for Sarcoidosis Research (FSR) has now invested over $6 million in sarcoidosis specific research, reached more people than ever impacted by sarcoidosis, and raised awareness for sarcoidosis among the FDA (Food and Drug Administration in the USA) and NIH (National Institute of Health) in support of more research, improved diagnostics, and better treatments for sarcoidosis.
You can read about the additional progress made over the past year in their Spotlighting Sarcoidosis to #MakeItVisible – 2022 Update Report: https://bit.ly/3JD8OXY