The MEP Lung Health Group event 'Improving lung health through the future European Health Data Space' took place on 8 February 2022. This event was hosted by MEP Sara Cerdas and MEP Manuel Pizarro. It provided a unique platform for stakeholder discussion.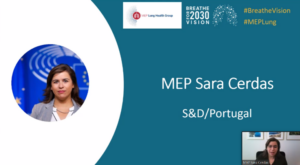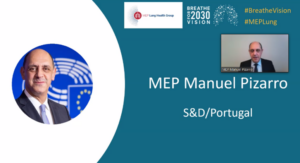 Over 200 people attended the event. Speakers included digital health experts, policy makers, healthcare professionals and patient representatives. They discussed how the future European Health Data Space (EHDS) legislation could reflect expectations from the respiratory community. Expectations include the huge potential to improve prevention, diagnosis, management and quality of life of people living with lung diseases. They also discussed what digitalisation would mean for patients, how it would benefit the treatment process and outcomes, and how they would be engaged in the EHDS.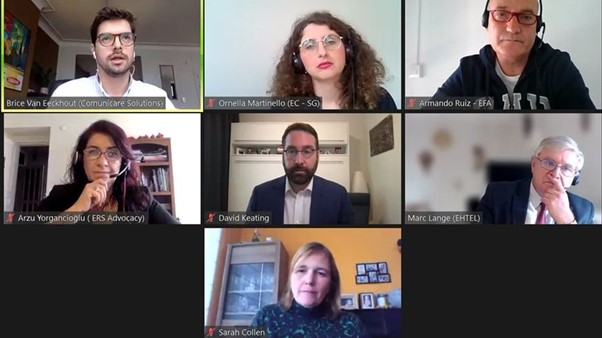 Several speakers, including Ornella Martinello (European Commission) and Professor Arzu Yorgancıoğlu (ERS Advocacy Council Chair), emphasised the importance of digital health to help patients be more independent and better manage their condition. Brice Van Eeckhout (DRAGON IMI Project) outlined how digital tools that are developed together with their users (in particular patients, carers and healthcare professionals) can help give control to patients. The use of digital tools would allow patients to better understand their condition, treatment needs and options.
ELF and its COVID-19 Patient Advisory Group provide patient input on digital health topics as part of the DRAGON IMI project.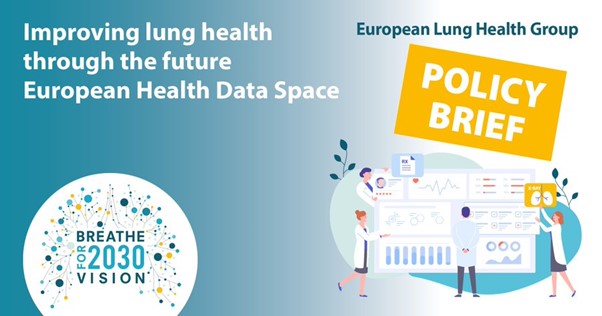 The event also marked the launch of the European Lung Health Group (ELHG) policy brief on the future EHDS. This new policy brief adds to the Breathe Vision 2030 on the topic of digital health. The ELHG recommends 4 key areas for the future EHDS to focus on. These include:
facilitate virtual and in-person care for people with lung conditions;
increase access to quality care and information;
be clear about data use and encourage patients to participate; and
allow effective research on lung disease.