Based on the recommendations in the recently published European Respiratory Society (ERS) guidelines for the management of children and adolescents with bronchiectasis (2021), the international network Child-BEAR-Net have drafted 7 Quality Standards for managing children with bronchiectasis.
They would like to hear from parents/relatives/caregivers of a child or young adult with bronchiectasis (aged 0-17 years) and adults with bronchiectasis (aged 18+) who were diagnosed, or had bronchiectasis, as a child. They want to know what you think about these quality standards in an international online survey.
Read more and access the survey at: https://europeanlung.org/en/get-involved/surveys/international-quality-standards-to-improve-the-care-of-children-with-bronchiectasis/
You can also use the QR code to access the survey.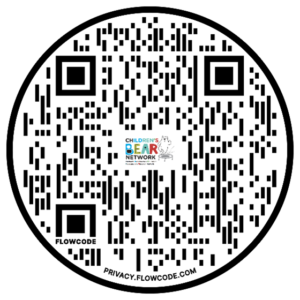 The survey is available online in English, German, Italian, Portuguese, Spanish, Turkish and Ukrainian and will close on 31 October 2021.
This work is important as the quality of care that children receive is often unequal and the standards will be used to help standardise healthcare for children and young people with bronchiectasis by setting guidelines that will improve their care and quality of life.
Find out more about how Child-BEAR-Net is working to fill the knowledge gaps and improve the quality of care in the field of childhood bronchiectasis.