WHO World No Tobacco Day
Every year on 31 May, the World Health Organization (WHO) and the health community around the world join forces to raise awareness about the harms of tobacco. World No Tobacco Day (WNTD) brings to light the devastating health and environmental effects of tobacco use, production and waste. It draws attention to the tobacco epidemic, to fight for everyone's right to healthy living and to protect future generations. The theme of WNTD 2023 is: "We need food, not tobacco".
According to the WHO, "A global food crisis is growing, fueled by conflict, climate change, impacts of the COVID-19 pandemic, as well as the ripple effects of the war in Ukraine driving rising prices of food, fuel and fertiliser."
In over 125 countries tobacco is still grown as a cash crop, and the harmful effects of its cultivation on the environment are mainly observed in low- and middle-income countries. Growing and producing tobacco leads to ecological damage, climate change and endangers the future of agriculture and food security.
To address these issues, the WNTD 2023 global campaign aims to mobilise governments and policymakers to support tobacco farmers worldwide to switch to alternative crops. The campaign materials are focused on raising awareness about sustainable crop production and marketing opportunities for tobacco farmers to start growing nutritious crops.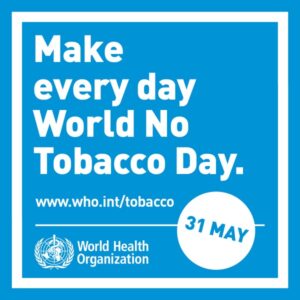 Tobacco-free environment and tobacco-free generation initiative
If you are based in Europe where tobacco agriculture might not be the core tobacco control issue, ELF invites you to mark WNTD by supporting an ambitious initiative: the European Citizens' Initiative (ECI) to achieve a tobacco-free environment and the first European tobacco-free generation by 2030.
The objective of this ECI is to:
end the sale of tobacco and nicotine products for citizens born since 2010,
have more more smoke-free and tobacco waste-free beaches, riverbanks and National Parks,
increase outdoor smoke and vapour free spaces,
eliminate tobacco advertising in audio-visual productions and social media, and
fund R&D projects about tobacco-related diseases that will improve prognosis.  
The campaign has until January 2024 to gather one million signatures across the European Union. Once it reaches one million validated signatures, the European Commission is obliged to respond and take action.
Any EU citizen who is old enough to vote in European Parliament elections can sign it online.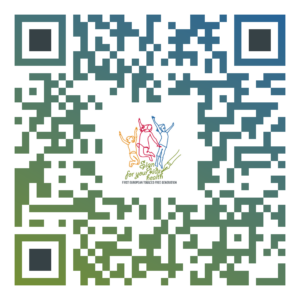 EU consultation on tobacco legislation
Another way to get involved is providing your feedback in the open EU consultation process on the evaluation of the legislative framework for tobacco control. This public consultation welcomes answers from everyone, including patients and patient organisations. By participating, you can contribute to gathering data on the implementation of the current Tobacco Products Directive and the Tobacco Advertising Directive and to identifying gaps in the regulation of novel and emerging products (such as e-cigarettes, heated tobacco etc).
The deadline to fill out the dedicated online questionnaire is 16 May (midnight CEST). If you would like to contribute with some ideas or references to the ELF submission, please contact Polina Starchenko.
Learn more about WHO WNTD campaign.
Support the European Citizens' Initiative (ECI) on "achieving a tobacco-free environment and the first European tobacco-free generation by 2030".
Participate in the ongoing EU consultation.